American Red Cross, Northeastern NY Region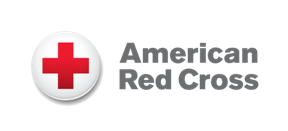 Mission
The American Red Cross prevents and alleviates human suffering in the face of emergencies by mobilizing the power of volunteers and the generosity of donors.
Local, Regional & National Disaster Assistance – Volunteers Needed:
The Red Cross responds to approximately 70,000 disasters in the United States every year, ranging from home fires that affect a single family to hurricanes that affect tens of thousands, to earthquakes that impact millions. In these events, the Red Cross provides shelter, food, disaster relief supplies, health and mental health services to help families and entire communities get back on their feet.  Although the Red Cross is not a government agency, it is an essential part of the response when disaster strikes. We work in partnership with other agencies and organizations that provide services to disaster victims.  Red Cross volunteers assist by running shelters, cooking and distributing food, distributing relief supplies, providing casework, giving medical or mental health care, or supporting these activities.
Other Services – Volunteers Needed:
Your donations of blood are what make the American Red Cross the largest single supplier of blood and blood products in the U.S. Each year, nearly 4 million people donate blood through the Red Cross, helping to provide more than 40% of America's blood supply.  Volunteers assist by sponsoring, organizing or helping out at blood drives.
The Red Cross helps military members, veterans and their families prepare for, cope with, and respond to the challenges of military service. Emergency communications, training, support to wounded warriors and veterans, and access to community resources help an average of 150,000 military families and veterans annually.  Volunteers assist by routing messages, providing follow-up casework, working at Veterans Affairs hospitals, and supporting deploying service members and their families.
The Red Cross is the nation's leading provider of health and safety courses, such as CPR, First, Lifeguard and Disaster Preparedness training. Each year, more than 9 million Americans participate in our training programs, including first responders, educators, babysitters, and people who want to be prepared to help others in an emergency.  Volunteers assist by leading, teaching or supporting programs.
The American Red Cross is part of the world's largest humanitarian network with 13 million volunteers in 187 countries. Working together, we help respond to disasters, build safer communities, and educate future humanitarians. Each year, we reach an average of more than 100 million people across the globe.
Training Requirements
The American Red Cross requires all prospective volunteers to complete an online application, criminal background check and orientation prior to assignment.  Specific training will occur "on the job" after the orientation is complete.  Additional training is required for those wishing to serve beyond a specific regional disaster.
Background Check
The American Red Cross requires all potential applicants to clear a criminal background check prior to job assignment.